Lesson Six Unit 11 - Family & Friends Special Edittion Grade 2
42 lượt xem
|
Tiếng anh
---
Listening
1. Listen and draw J or L .
Click here to listen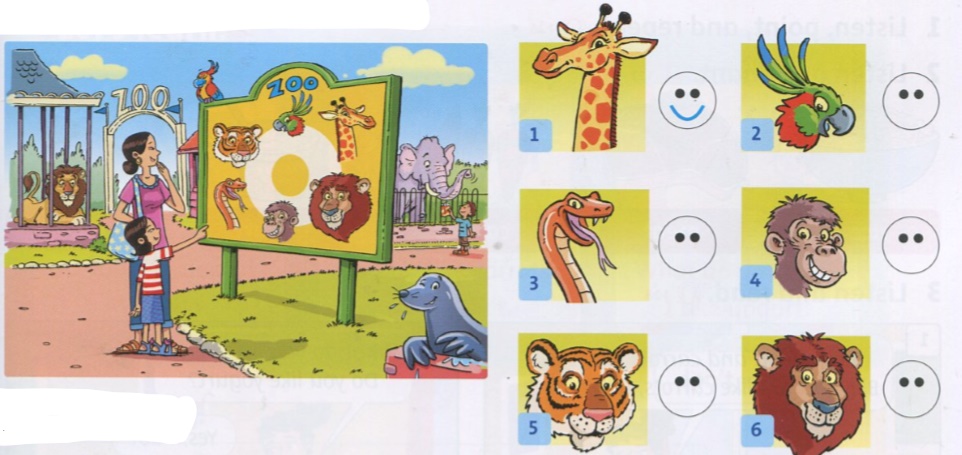 Script:
1. Look at all the animals. Let's see giraffe. I like giraffe.
2. And then the parrots. Parrots are pretty. I like parrots.
3. I don't like snake. Let's not see snake Mom. I don't like snake.
4. I like monkey. Can we see monkey next. They're funny.
5. Can we see the tiger, too. I like tiger.
6. But I don't like lion. Lion are very bad and I don't like them.
Hướng dẫn:
1. J
2. J
3. L
4. J
5. J
6. L
Speaking
2. Look at the picture again. Ask and answer.
snake / giraffe / parrot / tiger / monkey / lion.
+ It has four legs. It's black and orange. What is it? => It's a tiger.
Hướng dẫn:
+ It's very tall. What is it? => It's a giraffes.
+ It's has two legs. It's green and blue. What is it? => It's a parrots.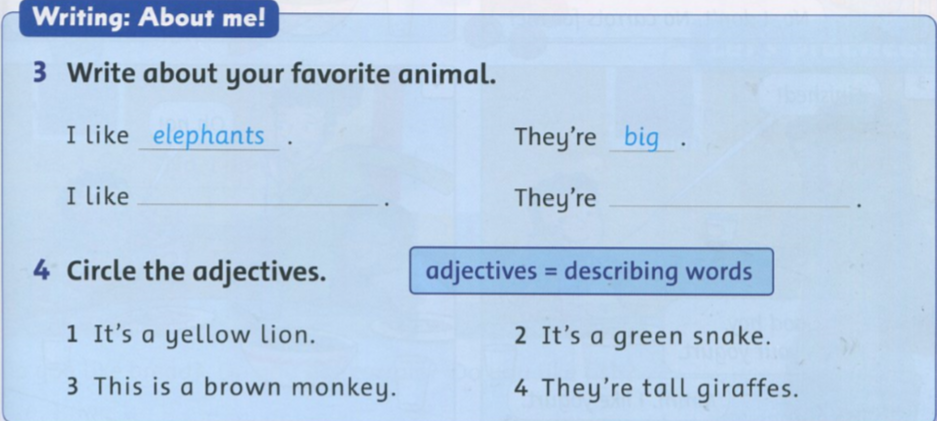 Hướng dẫn:
3. monkey - small
Đã có app DeHocTot trên điện thoại, giải bài tập SGK, soạn văn, văn mẫu.... Tải App để chúng tôi phục vụ tốt hơn.
Nếu thấy hay, hãy động viên và chia sẻ nhé!
---