Lesson Six Unit 11 - Family & Friends Special Edittion Grade 2
Tiếng anh
---
Listening
1. Listen and draw J or L .
Click here to listen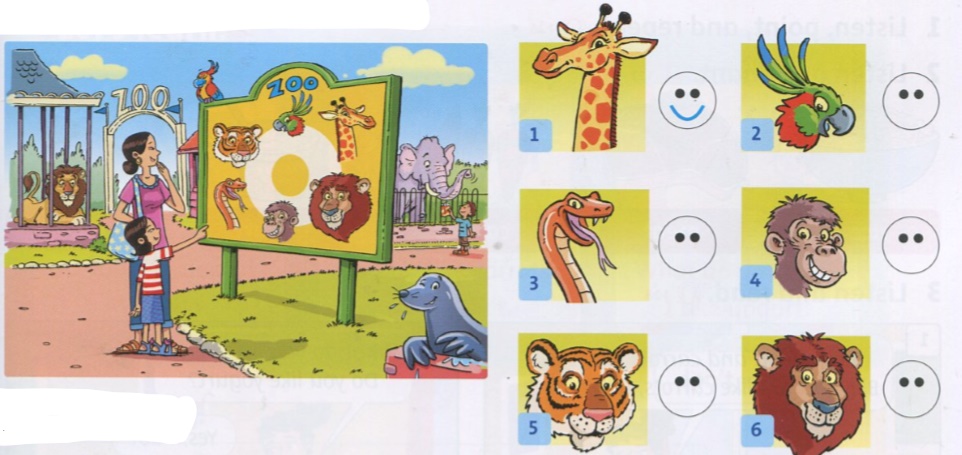 Script:
1. Look at all the animals. Let's see giraffe. I like giraffe.
2. And then the parrots. Parrots are pretty. I like parrots.
3. I don't like snake. Let's not see snake Mom. I don't like snake.
4. I like monkey. Can we see monkey next. They're funny.
5. Can we see the tiger, too. I like tiger.
6. But I don't like lion. Lion are very bad and I don't like them.
Hướng dẫn:
1. J
2. J
3. L
4. J
5. J
6. L
Speaking
2. Look at the picture again. Ask and answer.
snake / giraffe / parrot / tiger / monkey / lion.
+ It has four legs. It's black and orange. What is it? => It's a tiger.
Hướng dẫn:
+ It's very tall. What is it? => It's a giraffes.
+ It's has two legs. It's green and blue. What is it? => It's a parrots.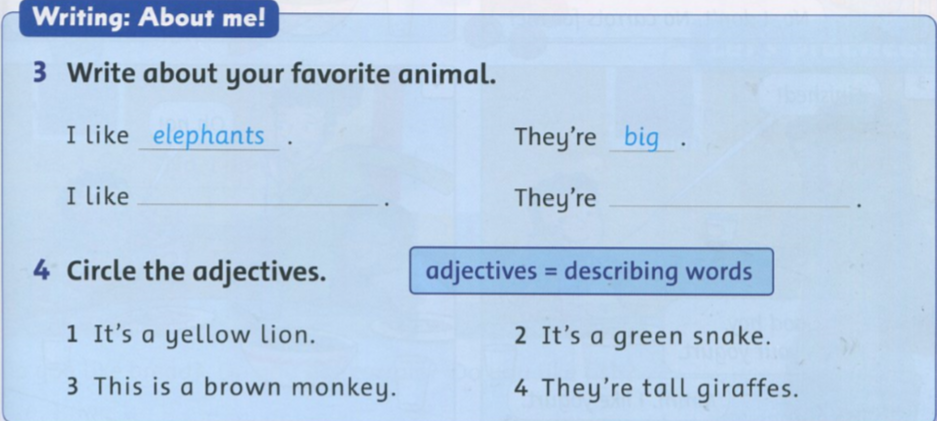 Hướng dẫn:
3. monkey - small

Học Tốt - Giải Bài Tập Offline

Đã có app HỌC TỐT trên điện thoại, giải bài tập SGK, SBT Soạn văn, Văn mẫu....miễn phí. Tải ngay ứng dụng trên Android và iOS.
---