Lesson Two: Grammar Unit 6 - Family & Friends Special Edittion Grade 2
Tiếng anh
---
1. Listen to the story and repeat. Act.
2. Listen and say.
Click here to listen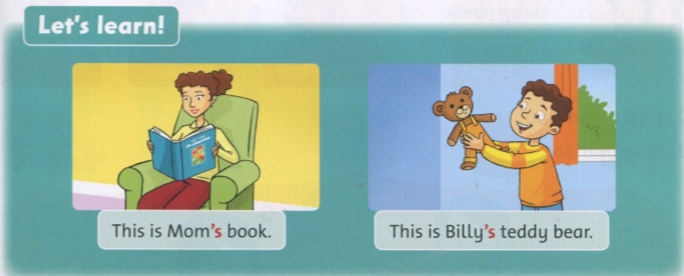 Script:
This is Mom's book.
This is Billy's teddy bear.
Dịch:
Đây là cuốn sách của mẹ.
Đây là gấu teddy của Billy.
3. Look, say, and write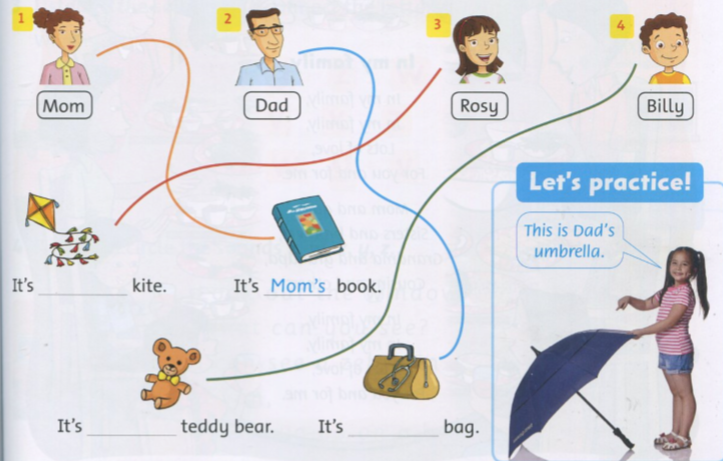 Hướng dẫn:
It's Rosy's kite.
It's Billy's teddy bear.
It's Dad's bag.

Học Tốt - Giải Bài Tập Offline

Đã có app HỌC TỐT trên điện thoại, giải bài tập SGK, SBT Soạn văn, Văn mẫu....miễn phí. Tải ngay ứng dụng trên Android và iOS.
---